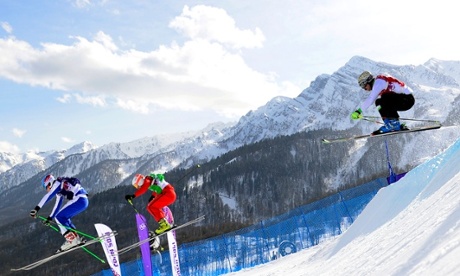 The United States may be able to wrap up the Sochi Winter Olympics today atop the medal standings. But even if US athletes walk away with the most chunks of gold, silver and bronze dangling from ribbons, the country as a whole is underperforming its main economic rivals when it comes to preparing for retirement.
That's the conclusion of the 2014 Global Retirement Index, compiled by Natixis Global Asset Management and based on data from the World Bank, the United Nations, and other sources. Its goal is to come up with a list of those nations whose citizens live best in retirement, as measured by everything from their quality of life to their finances.
Some Olympic medal rivals – Norway, Germany, the Netherlands and Canada – handily beat out the US by these metrics, with America crossing the finish line in 19th position.
Some of the reasons for this outperformance are beyond the scope of any single columnist to address. The single biggest reason Americans don't fare as well in retirement is the absence of a social safety net, Natixis pundits suggest. Those European nations that grabbed nine of the first 10 spots in the survey offer extensive health and income supports for their older citizens.
"The policies and practices adopted in some regions that rate highly could hold valuable lessons for other nations, such as the US, which need to shore up its retirement system," says John T Hailer, CEO of Natixis Global Management.
Whatever kind of policy changes might be looming – from President Barack Obama's new MyRA plans to more sweeping overhauls of social security – there are some ways that we can train a bit harder to win individual medals in retirement preparedness.
The retirement 50km mass start: This is a twist on this long-distance cross-country skiing event. In the retirement Olympics, gold goes to the individual best able to get a good start when the race starts, but also plan for the long haul and pace their energies so they can put on a final burst of speed at the end, if they need it.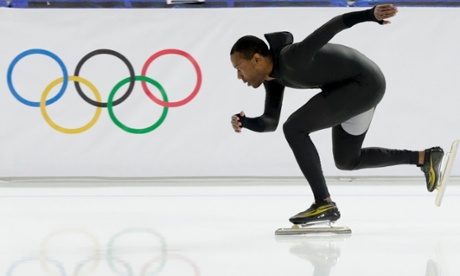 The 10,000m investment speed skating: The winners in speed skating beat the clock and the entire field – not just whomever is skating alongside them. It's a great reminder that your objectives are individual ones, and that your goal should be to beat the clock. Above all, you can't let yourself be distracted by how you think people you know are faring with their portfolios. How often in those long-track speedskating events do you see the likes of Shani Davis allow their eyes to dart to one side, gauging where the other skater on the track is relative to their own position? Precisely. Keep your eyes on your own track and your focus will improve.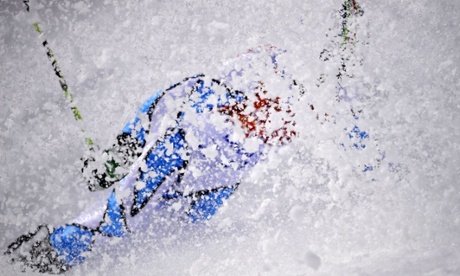 The asset allocation slalom: Figure out your line in advance. That's what my skiing teacher taught me years ago, even though she had to know that I'd never stand a chance of competing in any sport. But just as it's the best way to get down a steep race hill, it's a sound approach to building an investment portfolio for retirement.
The more you react to the markets in the midst of the noise, the more likely you are to look like you're racing downhill at 50mph trying to figure out how to navigate the course. The odds are, you'll get distracted by trying to figure out your strategy in the heat of the moment that you'll fly off the course and end up with those skis entangled in the fence. Just ask US slalom team favorite Mikaela Shifrin, who envisions every twist and turn she'll take in her mind before she has even gone up the mountain. (Or ask another athlete, boxer Mike Tyson, who memorably noted, "Everybody has a plan until the first time they get punched in the mouth.")
The analogy to investing is easy: figure out your asset allocation policy early, including how much you want in stocks, in bonds, and in other investments. If you change that every time the market hits a bump, you're more likely to make the wrong decisions at the wrong time and lose money.
The market moguls: Life has lots of bumps along the way. Any good moguls skier will tell you that tackling them in the right way improves the odds that you'll finish the course in one piece (even if you don't medal). And that is to understand what kind of bumps you're likely to encounter – job loss, illness, economic setback – and plan as best you can for them, from protecting your portfolio through diversification to using appropriate insurance products.
The life large hill ski jump: You may be sitting on a bar at the top of a giant hill about to zoom down it and fly into the air, landing a whopping 125m (more than the length of a football field) away from its base. In managing your personal finances, just as in the ski jump, paralysis isn't a viable option. You can't keep sitting atop that mountain, and you need to be proactive in managing your finances. At some point, you need to let go and trust to your training – or your financial advisor, mutual fund managers, accountant, or simply your common sense.
Remember, you don't need your chest to be festooned with gold medals in order to emerge from your personal financial Olympics as a winner. A personal best – entering the competition knowing what you're doing; ready to compete; not making foolish and avoidable errors; being prepared for the unexpected; and still completing the course or the challenge with skill and panache – can also mean victory.