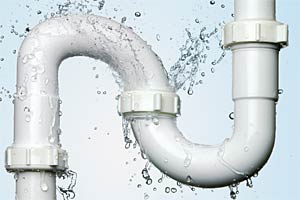 Getty Images
Ever wonder why you spend so much time in the bathroom? It's because your urinary tract is your body's drainage system, designed to remove waste and toxins. (Think of it as your own regular natural cleanse!) Unfortunately, women are more prone to urinary problems than men, thanks to our unique anatomy, hormone changes and the effects of pregnancy and childbirth. But don't fret: Here's everything you need to know to resolve your loo-related issues.
Problem No. 1: Urinary incontinence
The lowdown: About a quarter of women leak urine when they're not actively trying to go. The most common culprits? Pregnancy and labor. "The increased weight during pregnancy puts pressure on your pelvic-floor muscles, and childbirth stretches them out, causing tears that can lead to urinary incontinence," explains Costas Apostolis, MD, director and chief of female pelvic medicine and reconstructive surgery at Akron General Medical Center in Ohio. But you can be susceptible even if you've never had a kid. "As estrogen levels decline through menopause, your urinary tract muscles weaken, making it more likely that you'll leak," Dr. Apostolis says. And while we're all about staying active, running and classes that require a ton of squatting and lifting (like CrossFit) can put stress on pelvic muscles and make the problem worse.
What it feels like: Coughing, sneezing, laughing, squatting or lifting something puts pressure on your bladder, leading to leakage—as little as a few drops or as much as a geyser.
Rx: Visit your ob-gyn. She may recommend pelvic-floor therapy to strengthen those muscles. If you're dribbling during exercise, your doctor can prescribe a device called a pessary (inserted into the vagina) or outpatient surgery to support your bladder.
Problem No. 2: Urinary tract infections
The lowdown: Blame bacteria like E. coli that invade your urinary tract, often from your stool. Your ureters, urethra, kidneys or—most often—your bladder gets infected as a result. And women can be especially vulnerable. Why? "The proximity of the rectum to the urethra in women allows for easier transmission of bacteria into the bladder," explains Courtenay K. Moore, MD, a female reconstructive surgeon at the Cleveland Clinic Glickman Urological Institute.
A tendency to get UTIs can run in families. You're also more likely to get one if you have multiple sexual partners—or are simply having sex frequently (good for you!). And you may start getting UTIs after menopause, due to declining estrogen levels in your system: "Estrogen promotes an acidic pH in the vagina, which protects against the bacteria that cause UTIs," Dr. Moore says.
What it feels like: The classic symptom is a burning sensation during and after peeing. You might also constantly feel like you have to go while only passing a small amount of urine.
Rx: See your doctor pronto: If left untreated for several days, infection can spread to your kidneys, causing permanent damage. She'll likely put you on antibiotics. And if you're truly in agonizing pain, she can also put you on a bladder-numbing drug like Pyridium.